The 2019 International Innovation Prize was awarded during the celebration of the 2019 World Leisure Forum on "Leisure City, Better Life". WLO is honored to announce that this edition of the award has been very successful, getting applications from 12 different countries from all around the globe. Applicant organizations ranged from cities and destination projects to NGOs, communities, research or independent programs.
The evaluation committee, which is composed by international professionals in the leisure field, decided to award one winning project and three highly commended, in order to give several outstanding projects this recognition. During the Award Ceremony, held during the WL Forum in Hangzhou, the representatives of the winning and highly commended projects were able to pick up their plaques and most importantly, present their projects in front of an international audience.
From World Leisure Organization, we are very happy to share further information on the awarded projects:
Aspire   Project InstructAbility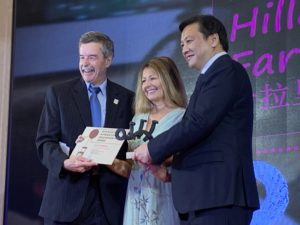 The InstructAbility project began in 2011 as the only project in the UK and worldwide focused on enabling more disabled people access training and employment opportunities in the leisure and fitness sector workforce. It also aims at reducing the physical and attitudinal barriers they currently face. InstructAbility brings together a wide section of stakeholders to signpost disabled people to either become instructors or join fitness sessions as participants.
In so doing, the project has achieved objectives like increasing the number of disabled people working in the fitness industry, providing work placements to develop experience and challenge any existing negative perceptions to enhance their employability, creating diverse role models encouraging and motivating others, and raising profile of issues to influence the whole sector to become more accessible to and inclusive of disabled people in the leisure industry (among others).
To maximize the learning from the program and reach as many people as possible, Aspire is producing a set of evidence-based guidelines for the whole sector, due to be published in 2019. These will support the increase in the number of disabled people, training providers and employers in the workforce. The guidelines are based on innovative academic research and will be of value to the global leisure sector.
Cube Management – Project StreetVelodrome
StreetVelodrome is a UK national initiative, taking the form of pop-up, portable cycling velodrome, which started in 2014 by the cycling enthusiast Carl Thompson, to encourage more people to be active via cycle sport. It is as a result of this motivation that the idea of making this practice more accessible – by creating transportable cycling banks that can locate almost anywhere – arose. To give it purpose, a unique StreetVelodrome sport was created, as part of an exciting 'event' which people would want to engage with.
StreetVelodrome is engaged by local authorities (councils) in all parts of the UK and Ireland. A series of competitive races take place at the velodrome, featuring top professional riders as well as amateurs and children. Some events are city-based and many others take place in suburban and semi-rural locations. Since their purpose is specifically to engage with as many and as diverse a range of people as possible, community involvement is key to what StreetVelodrome terms "access events".
North Carolina State University, Department of Parks, Recreation & Tourism Management – Project Health Matters: A Multi-Level Approach to Prevent Obesity in Low Income Rural Counties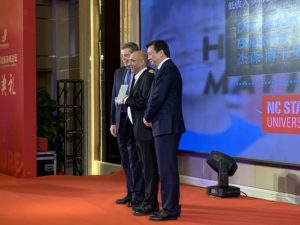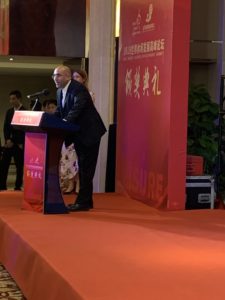 Health Matters is a Centers for Disease Control (CDC) funded project designed to strengthen community partnerships, enhance healthy food access, and provide leisure opportunities to increase physical activity in four of North Carolina's most under-resourced, rural counties with obesity rates greater than 40%. Health Matters works through Cooperative Extension with these communities to build on their existing strengths, with leisure service interventions playing a critical role. The project was recognized nationally due to their successful community engagement, sustainability of the project and innovative and practical evaluation methods.
The Health Matters Associate has worked closely with staff from public health to implement local strategies like park renovations to provide residents with more access to leisure activities and facilities. This project has strengthened existing partnerships and leveraged new partnerships to use leisure to improve the health of residents in each county. Moreover, the program has enabled to continue connecting low-income families with access to healthy food and physical activity amenities in everyday leisure settings, such as schools, out-of-school programs, faith communities, and Parks and Recreation facilities.
Awamaki – Project Indigenous Women-led Sustainable Tourism in Rural Peru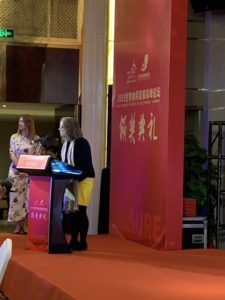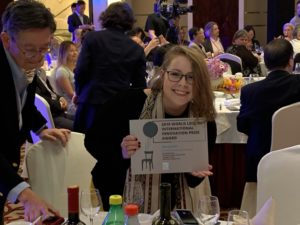 Awamaki is a non-profit social enterprise located in the Sacred Valley of Peru. Since 2009, the organization has worked in the rural Quechua villages with Andean women to help them access the modern economy, so they can build better lives for their families. Although economic opportunities for women are rare in these villages, they are highly skilled in traditional Andean textile arts like spinning alpaca wool, natural dyeing, and weaving.
Three cooperatives have already participated in the organization's sustainable tourism program in which they learn the administrative procedures and cultural expectations of hosting international visitors. The program involves working directly with indigenous artisans in order to create mutually respectful and transparent tourism experiences. Graduate cooperatives are equipped to partner with other tourism providers, such as agencies or guides, to offer sustainable tourism experiences.
Are you running an innovative project that fosters local, national or international leisure opportunities for the benefit of individuals and/or communities? Check the webpage and stay tuned for more news on the following edition of the World Leisure International Innovation Prize!