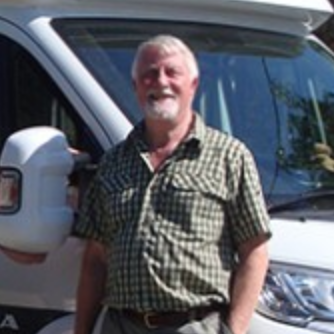 Ian Cooper is an international Culture and Sport Management Consultant based in Bury St. Edmunds, Suffolk, England.  He holds an MSc in Recreation Management (Loughborough University, Honorary BSc in Physical Education (Loughborough University), an Honours Diploma in Physical Education and Science (Loughborough University), a Diploma in Study Advanced Study in Education (University of Manchester) he is a qualified teacher gaining his Teaching Certificate at the University of Nottingham. Ian is a Fellow of the Institute of Leisure and Amenity Management. He was an Executive Member of the UK Chief Cultural and Leisure Officers Association for over 25 years.
After an initial career in teaching Physical Education in two English Public Schools, Ian moved into the management of public and private sector leisure, culture and tourism services. He has over 40 years of operational management experience at director level in UK local government culture and leisure services and in the private sector both in the UK and overseas. Uniquely he has been responsible for the Leisure and Tourism services of both Oxford and Cambridge City Councils. He has had net budget and service responsibilities up to a UK Sterling 13 million and had client responsibility for several major capital projects up to UK Sterling 11 million. He has been a Cultural Services Inspector for the UK Audit Commission working to improve service efficiency and delivery. In recent years, Ian has held several interim executive positions in large London Boroughs and provincial cities with responsibility for restructuring and improving service delivery.
A current specialist area is the development and operation of Leisure Trusts in the UK, he sits on two leisure Trust Boards which have responsibility for operating 28 sports and arts buildings across eight local authorities. His 25 year extensive management consultancy experience includes working on over 150 consultancy assignments for major companies and his own consultancy. He has represented his country in Volleyball and Athletics (high jump) and was Team Manager to the England Team for eight years. Ian is currently the official archivist for the British and English Volleyball Associations.
He has given many training lectures and published over 60 articles and co-authored three books. He is a member of the Editorial Advisory Board for Managing Leisure, an international Journal.   Ian has been involved with the World Leisure Organisation since 1988 and held positions including: interim Board Chair; Board Director; Management Commission Chair for over fourteen years and has been involved in staging eleven World Leisure Congresses. He is currently Programme Manager for Honours and Awards, which includes chairing the International Innovation Prize Committee. Recently he has edited the "2012 International Innovation Prize 2006 – 2012 Winning Projects" publication.